post cover
This Thursday the 5th of September is my first day back at sixth form. It also marks my the beginning of the end: my final year at my school before I hopefully make a successful leap to University.
If and when I do move to university, my room will be smaller, which means I won't have as much 'bookshelf space' to keep my precious books.
I have tonnes of books; for many years now, my parents have always been on my case to read the books I have instead of buying more. Recently, their new favourite saying has become:
Seriously Hannah, you'll have to be careful. Just think of the weight on the floorboards
.
I was exaggerating when I said 'tonnes' as when compared to BookTuber's bookshelves, it makes my 3 Billy Book Cases from IKEA look like a small collection.
This got me thinking.
Obviously, it costs money to buy these books. £7.99 for a paperback and £14.99 for a hardback is kind of a lot to pay for something I am—perhaps—going to read once, return it to my bookshelf and not be touched for a long while (too long, in my opinion).
So, as of me writing this blog post, I have decided two things:
One:
I am going to STOP paying bookstore price for new books (that's right, you read correctly).
Two:
I will be selling my books (which means, yes, you will be able to buy them soon!)
Recently, I have discovered this most AMAZING online bookstore that, not only has free UK shipping, but sells second hand books (that sometimes are delivered looking brand new and brought from a shop) from a mere fraction of the high street price. World of Books may not stock everything from your TBR list but the website is updated frequently so make sure to check back frequently.
Onto the second point, and my promise that goes along with it.
As of January 1st 2020, I will be setting my Goodreads goal to 100 books and attempt to re-read my entire bookshelf.
Although I haven't counted, I'm pretty sure I don't own 100 books—but still, its nice to aim for something.
Of course, different universities will have different start dates for their courses, which means that I have eight full months (and maybe a little of September) before I officially start to read my bookshelves. During these eight and bit months, I also have my A-Level exams to study, revise and take.
So yes.
This year and the next are going to be a very busy.
But don't worry!
You guys are going to be coming along with me on this journey!
Robert Downey Jr. !!!
As soon as it becomes available, I will insert the widget for my Goodreads 2020 goal so you can keep track of how much I have read!
Of course, as well as this, I have pages (within the 'Goodreads' tab on the navigation tab at the top) in which I have my currently reading, finished reading and my 5 star reads. I'll also add my 2020 reading goal up there too.
For anyone who is curious, I will be including a FULL list for my bookshelf (aka all the books I currently own that I have yet to decide whether I am selling or not). Books that I have read recently, which for those of you who are reading some point in the future, will still be included on this list but since I still have a fresh memory of the plot/writing/etc., a re-read of these will not be my priority.
Prepare yourself. This is going to be a long list...
City of Bones, Cassandra Clare
City of Ashes, Cassandra Clare
City of Glass, Cassandra Clare
City of Fallen Angels, Cassandra Clare
City of Lost Souls, Cassandra Clare
City of Heavenly Fire, Cassandra Clare
The Bane Chronicles, Cassandra Clare
Ghost of the Shadow Market, Cassandra Clare
Clockwork Angel, Cassandra Clare
Clockwork Prince, Cassandra Clare
Clockwork Princess, Cassandra Clare
The Shadowhunter Codex, Cassandra Clare
Lady Midnight, Cassandra Clare
Lord of Shadow, Cassandra Clare
Queen of Air and Darkness, Cassandra Clare
Saltwater, Jessica Andrews
Crown of Feathers, Nicki Pau-Preto
You, Caroline Keynes
The Girl King, Mimi Yu
Throne of Glass, Sarah J. Maas
Crown of Midnight, Sarah J. Maas
Heir of Fire, Sarah J. Maas
Queen of Shadows, Sarah J. Maas
Empire of Storms, Sarah J. Maas
Tower of Dawn, Sarah J. Maas
Kingdom of Ash, Sarah J. Maas
The Assassin's Blade, Sarah J. Maas
Once & Future, Amy Rose Caetta & Cori McCarthy
Shadow and Bone, Leigh Bardugo
Siege and Storm, Leigh Bardugo
Ruin and Rising, Leigh Bardugo
Six of Crows, Leigh Bardugo
Crooked Kingdom, Leigh Bardugo
King of Scars, Leigh Bardugo
Everless, Sara Holland
The Maze Runner, James Dashner
The Scorch Trials, James Dashner
The Death Cure, James Dashner
The Devouring Gray, Christine Lynn Herman
Sisters Red, Jackson Pearce
The Hunger Games, Suzanne Collins
The Cruel Prince, Holly Black
Five Feet Apart, Rachael Lippincott w/ Mikki Daughtry & Tobias Iaconis
Eleanor & Park, Rainbow Rowell
Carry On, Rainbow Rowell
Truthwitch, Susan Dennard
Windwitch, Susan Dennard
The Magician's Nephew, C. S. Lewis
The Lion, The Witch and the Wardrobe, C. S. Lewis
The Horse and his Boy, C. S. Lewis
Prince Caspian, C. S. Lewis
The Voyage of the Dawn Treader, C. S. Lewis
The Silver Chair, C. S. Lewis
The Last Battle, C. S. Lewis
Sketchy, Doubtful, Incomplete Jottings, Johann Wolfgang von Goethe
Hannah the Happy Ever After Fairy, Daisy Meadows
Hush, Hush, Becca Fitzpatrick
Crescendo, Becca Fitzpatrick
Silence, Becca Fitzpatrick
Finale, Becca Fitzpatrick
Scythe, Neal Shusterman
Sabriel, Garth Nix
Lirael, Garth Nix
Abhorsen, Garth Nix
Across The Wall, Garth Nix
Clariel, Garth Nix
Harry Potter and the Philosopher's Stone, J. K. Rowling
Harry Potter and the Chamber of Secrets, J. K. Rowling
Harry Potter and the Prisoner of Azkaban, J. K. Rowling
Harry Potter and the Goblet of Fire, J. K. Rowling
Harry Potter and the Order of the Phoenix, J. K. Rowling
Harry Potter and the Half-Blood Prince, J. K. Rowling
Harry Potter and the Deathly Hallows, J. K. Rowling
Adventures of the Wishing-Chair, Enid Blyton
The Wishing-Chair Again, Enid Blyton
The Book Thief, Markus Zusak
Four, Veronica Roth
Northen Lights, Phillip Pullman
The Subtle Knife, Phillip Pullman
The Amber Spyglass, Phillip Pullman
The Hate U Give, Angie Thomas
Three Dark Crowns, Kendare Blake
Riverdale: The Day Before, Micol Ostow
The Supernatural Book of Monsters, Spirits, Demons and Ghouls, Alex Irvine
After, Anna Todd
Tokyo Ghoul Vol. 1, Sui Ishida
Tokyo Ghoul Vol. 2, Sui Ishida
Tokyo Ghoul Vol. 3, Sui Ishida
Tokyo Ghoul Vol. 4, Sui Ishida
Tokyo Ghoul Vol. 5, Sui Ishida
Tokyo Ghoul Vol. 6, Sui Ishida
Tokyo Ghoul Vol. 7, Sui Ishida
Tokyo Ghoul Vol. 8, Sui Ishida
Tokyo Ghoul Vol. 9, Sui Ishida
Shadow, Michael Morpurgo
The Ghost of Grania O'Malley, Michael Morpurgo
Dracula, Bram Stoker
Sherlock Holmes, Arthur Conan Doyle
The Fire Eaters, David Almond
Skellig, David Almond
Island, David Almond
IT, Stephen King
The Song of Achilles, Madeline Miller
Kindred Spirits, Rainbow Rowell
Nought Forever, Malorie Blackman
Frankenstein, Mary Shelley
Shiver, Maggie Stiefvater
Linger, Maggie Stiefvater
Forever, Maggie Stiefvater
This Song Will Save Your Life, Leila Sales
The Raven Boys, Maggie Stiefvater
Big Magic: Creative Living Beyond Fear, Elizabeth Gilbert
The Hazel Wood, Melissa Albert
A Glossary of Literary Terms, 5th edition, M. H. Abrams
Modern Children's Literature, Kimberley Reynolds
The Hobbit, J. R. R. Tolkein
The Fellowship of the Ring, J. R. R. Tolkein
The Two Towers, J. R. R. Tolkein
The Return of the King, J. R. R. Tolkein
Well, I now know that I (currently) own over 100 books! Like what?!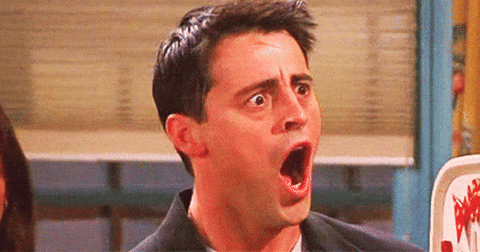 Joey!
I'm just as surprised as you are!
When I look at my bookshelves, it honestly doesn't seem they hold as much as that! No wonder my parents keep reminding me to #SaveTheFloorboards!
ANYWAYS!
I know, it's still only September, but have you decided (or at least have an idea) what your reading goals are for 2020? Originally mine was going to be 40 books (because 20 + 20 is 40, obviously), but, obviously, as I've just explained, I changed my mind.Who knows: maybe that goal of 100 books will change again?
Fellow bookworms and avid readers and anyone who is reading this, what would you do in this situation? If you have an idea, let me know in the comments section!
Thank you for reading!
Stay awesome,
Want to continue the conversation? You can find me on my social media: