So, you have an interest in writing? And you want to dive in straight away to the world of literature?
Then fear not rookie for I (and this blog post that I have written especially for you) are here to help! I have compiled five tips to help you kickstart your writing journey.
Tip #1: Find your forte.
My first tip for you is to find the genre that you want to write. I know right, pretty simple! But it can actually be harder that you may think.
First ask yourself:
Fiction or non-fiction?
I know, I know – it's an easy question. But it's also a very important one. And once you have your answer, you can then start to delve into the genres of those main categories and start writing straight away!
If you answered fiction, the genres may be a bit more obvious:
Contemporary, romance, fantasy, science fiction, historical, children's literature, LGBTQ+, young adult, coming of age, adult, erotica and etc.
Of course, you can blend these together. Form your own literature concoction and create your own wild mix of genres. However, when (and if) you do this, make sure that they are actually suited to each other.
Now, if you answered non-fiction, here are some options for you:
Journalism, creative non-writing, blogging, writing speeches, ghost writing, scriptwriting and etc.
Depending on which non-fiction genre you choose, you may have to choose a specialism within it. For example, if you want to specialise in ghost writing then choosing a sub-genre is not a necessity; but for something like journalism, you may have to.
On my journalism placement I did at the University of Sunderland, I could choose which sector that I wanted to write for: I had the options of radio, entertainment, fashion, sports and reporting (e.g. Sky News and BBC Newcastle).
In my opinion, choose whatever you are interested and passionate in. Trust me.
I chose radio, entertainment and fashion.
You can read my blog spot on my journalism work placement here.
Tip #2: Write as much as you can and whenever you can.
You know what they say: practice makes perfect.
And they ain't lying either.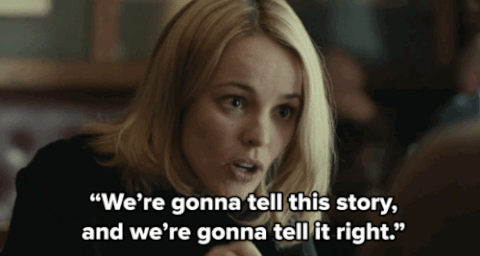 My second tip for you is to write whenever you can and as much as you can.
Station little notebooks around your house and write in it whenever you see one.
For example, place one next to your kettle and as it boils for your cup of tea or coffee. Write whilst you wait for it to boil: describe how the steam rushes out of it, describe the sounds, describe the smells of coffee, describe anything etc.
Practice makes perfect.
The next time you come to boil the kettle, write again -- but do not remind yourself of your previous paragraph.
Perhaps this particular method isn't for you.
Then instead of writing on a notepad, write on the notes app on your phone; write in an unpublished Wattpad story; text yourself your writing; write on whatever app that you want.
Tip #3: Read, read, read, and read some more.
If you ask any author (it doesn't matter if they are traditionally or independently published), they will tell you that reading is so important--especially if you want to be an author.
"You can read without being an author. But you cannot be an author without reading." -- Words of Hannah, 2019.
How will you know how to write, if you do not read?
Now you're asking what to read?
Well, grasshopper, that is completely up to you: read within your chosen writing genre, and read outside of it.
If you want any book suggestions, then check out any of my bookshelves on Goodreads.
Tip #4: Get feedback on your writing.
I know, we've all been there; at some point, we have all been self-conscious of our writing.
In my experience, I was just apprehensive as to who I let read my writing. I wanted feedback, I wanted to know how they thought I could improve; what I could change; what parts they liked and what parts they didn't. What I didn't want was to be ridiculed because I was writing.
When I first started this blog, I was taunted by friends. They teased me for writing even though they hadn't read what I had wrote, and for a while, I was emnbarrassed. Creative writing is what I want to do as a career, and I let my self-consciousness get the better of me.
Fun fact: I still get teased about it now but now, I only let those who I trust read my writing.
So who should you let read your writing?
Honestly, anyone you want. But when they do, make sure to ask them about it and not let them just give you the classic "Yes, that was good; I really liked it" response.
Tip #5: Adventure outside.
The outside realm may by scary - but it is also beautiful.
Instead of staying in your usual writing place: whether this is the kitchen, your bedroom, a desk - go somewhere different for once, mix it up a bit.
Go to a cafe. Apart from the same staff who may be working, it is practically different every day. There is sooo much inspiration you can get from one single place, you just have to open your eyes, mind and allow your creativity to flow.
Or what about this: spend one hour (or however long you want) in one place, then move onto another, and then another, and then another.
Inspirartion will come to you, my friend. Trust me.
-=+=-
Did any of these tips work for you? Do you have any tips you'd like to share? Let me know in the comments!
Stay awesome,
Hannah